2004-05 Federal Duck Stamp & Print - Redheads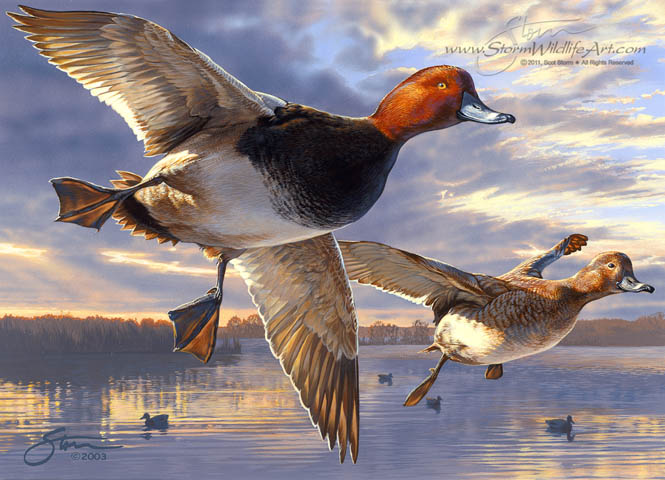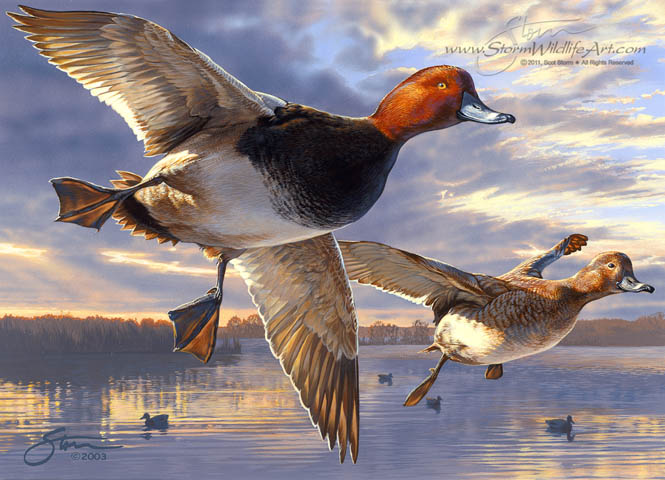 2004-05 Federal Duck Stamp & Print - Redheads
***Stamps Sold Separately for All Editions***
Artist Proof Collector's Limited Edition
Image Size: 6 1/2" x 9"
Edition Size: 1,050 s/n
Artist Proof Medallion Edition
Image Size: 6 1/2" x 9"
Edition Size: 200 s/n each with gold-plated bronze medallion
Artist Proof Executive Edition
Image Size: 6 1/2" x 9"
Edition Size: 30 s/n each with pencil remarque and gold-plated bronze medallion
Artist Proof President's Edition
Image Size: 6 1/2" x 9"
Edition Size: 30 s/n each with color remarque and gold-plated bronze medallion
The Federal duck stamp series is one of the ultimate collectibles. Historically, the stamp designs have been created by some of the nation's finest artists and this years, by Scot, emerged from a competitive field of 214 entries. As the nation's most popular and respected limited edition series, the Federal duck stamp prints are truly a classic American art form.



The Collector Edition - $189.
The 2004- 2005 Federal Duck Stamp Print offers collectors this striking image printed on the highest quality coated rag paper with archival fade-resistant inks. Each print is numbered and personally signed by the atist. The edition is strictly limited to 10,500 prints.

The Medallion Edition - $335.
A more limited quantity of just 2000 prints will be available with an accompanying medallion. The 24-karat gold plated medallion adds distinction and collectibility to the beauty of this fine lithographic print.

The Executive Edition - $975.
This edition of the print is accompanied by a medallion and carries a detailed pencil remarque in the lower margin of the print. This very limited print, numbered out of just 300, is made into a one-of-a-kind collectable by the addition of the unique original drawing by Scot Storm.

The President's Edition - $1,195.
A special edition, made available by popular demand, the President's edition includes a distinctive 24- karat gold and silver-plated bronze medallion, and a full-color remarque by Scot Storm. The original hand-painted remarque makes each of the 300 prints a unique and beautiful piece of artwork.

Package prices exclude stamps, framing and shipping.

Executive and President's editions available as remarques are completed.